Kirkcaldy Bands

Darlingheart
Don't call me Smarthead - Kirkcaldy's Fairy Story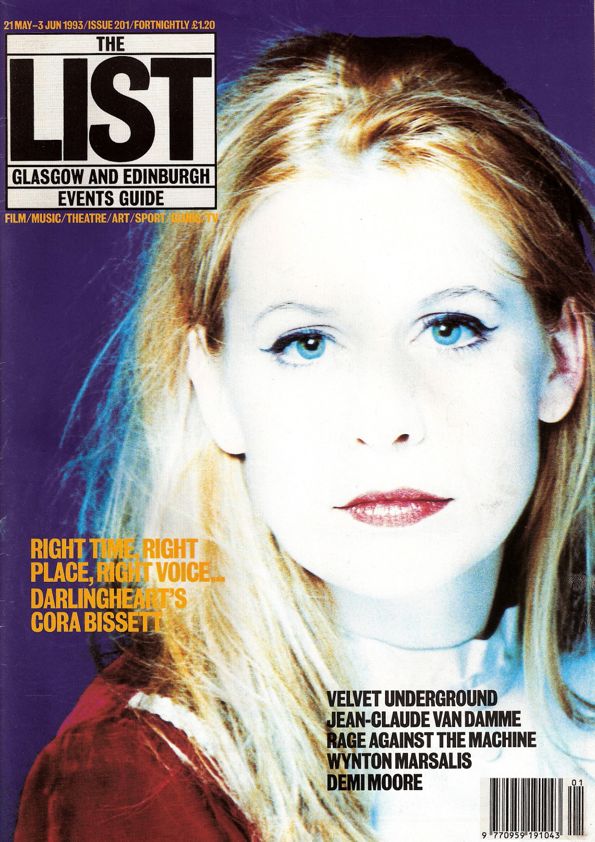 Darlingheart was formed as a result of the breakup of The Amused. Cameron Campbell (guitar for the Amused, All Days Fade and one of the original members of the Crucified Brains) and Clark Thomson (bass player for the Amused and All Days Fade) advertised for a new drummer and singer. Cora Bissett, pictured above, joined as a singer.
They had a tougher time finding a drummer and Colin Livingston (singer of the Twist and drummer of Who Cares?) sat in on drums initially. Carthryn Stirling, who was a school friend of Cora's eventually joined on drums.
(photo by Michael Laing)
Darlingheart, alone of any of the Kirkcaldy bands of the '80's and early '90's, were signed to a major label, Phonogram. We were briefly in dreamland as Darlingheart gained national attention and toured as a support act to Blur.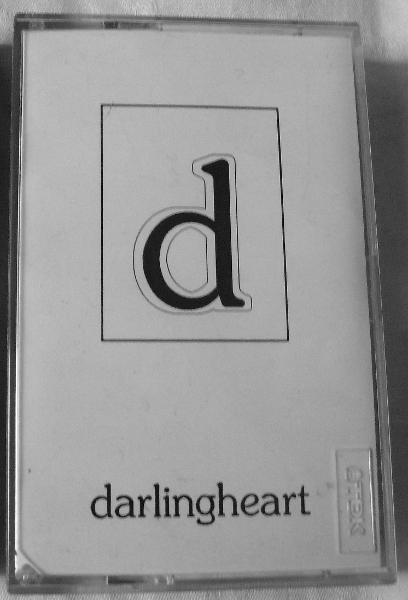 Darlingheart got their big break as a result of the above demo tape, recorded in Dave Arcari's Abracadabra Studios in Kirkcaldy.

The songs from this demo have been available on this site for a while, but they suffered from originally from a pretty bad, transfer to MP3. Here they are again now, enhanced by Audacity:

3. Darlingheart - Short Stories

Darlingheart Demo - Ogg and Flac formats

Thanks to a considerable technical effort by Clark Thomson, we have been able to resurrect some Darlingheart material, unheard since the early '90's. The following sound files were digitised from DAT tapes recorded by the band as demos for their second album:

1. For The Love of Mr Tom

2. Hessianskin

3. Cars

4. Gold Brick Calgary

5. Jar

6. Cutlery

7. You and the Tree

8. High Heeled Horse

9. Toilet Paper Crown

10. Madame Butterfly

(photo by Michael Laing)
They even had a video which was played on STV's NB programme, the above screen grabs and the ones below are from the video.
The NB Appearance and a clip from the video is available below in iPod /iTunes friendly MP4v format. It is 45Mb to download:
I'm working with Clark Thomson to bring much more Darlingheart material to this page, please check back in a few weeks.........
Thanks to Cameron campbell of the band for the new picures and press cuttings.